Introducing Online Newsletters!
Tired of your old PDF newsletter format? Or are you paying more for your online newsletter system than you are for your website hosting? It's time to take a look at our new Online Newsletter builder, included AT NO EXTRA COST with your Spike@School website subscription.
I've been using your Online Newsletter system for a couple of months now and I am finding it really helpful. I'm saving time, it's not restrictive in size and we've had feedback that it's really easy to read on a device. It gets a big tick from me! Jan Fleming - Palmerston Primary

Top 12 Features
Click a school's name to change example
Public Website
Customised with your own school branding.
Use text, images, video and more to easily share classroom work with families!
Visitors can easily search your website for the information they need.
Keep your community informed of events and important notices.
Fully interactive to allow your community to leave comments, order from your school store, download newsletters and more!
Let Spike@School take care of making your website responsive on phones and tablets.
Admin Login Area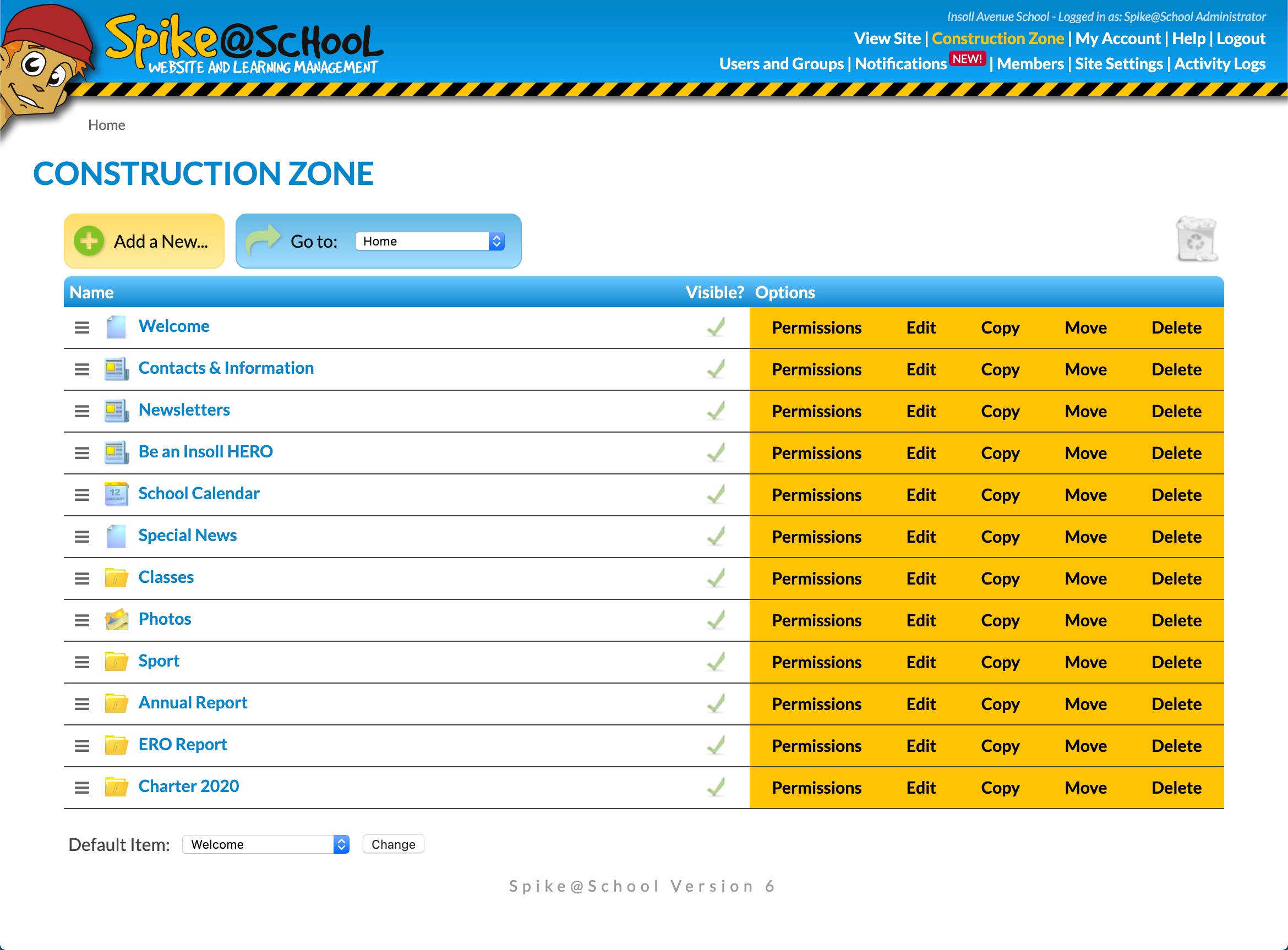 Build your website by adding as many of each of our modules as you like.
Use Folders to organise your website and make content easy to find.
Quickly alert users on any page of your site with our Notifications feature.
Apply permissions and passwords to enable you to control who can contribute to your website.
Edit your existing items and see the immediate changes on your website!
Use Activity Logs to keep an eye on what's happening behind the scenes.