An Image Gallery provides you with a great way to display a collection of Images for your viewers to flick through.
We added the Image Gallery module to Spike@School in response to our users wanting a more structured and faster way to add Images to their site. You can also organise them neatly into Sets or Events.
You can add an Image Gallery by choosing Image Gallery from the 'Add a New' menu in the Construction Zone. You'll get this page: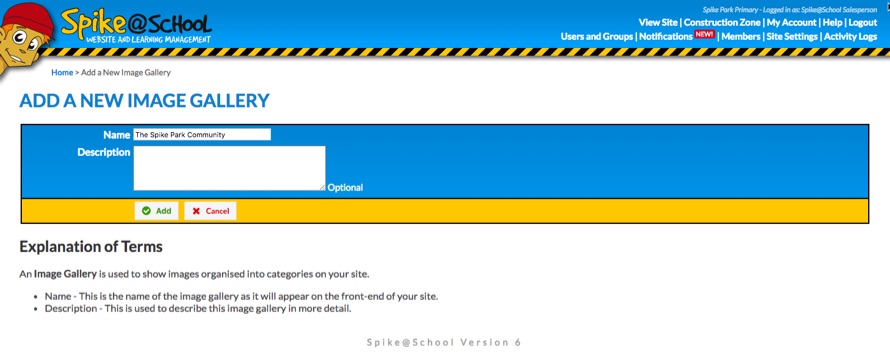 ---
Creating A New Image Gallery
Adding a new Gallery is very simple, just give your Gallery a Name and a Description and click 'Add'. You'll be taken back to the Construction Zone.
Click on your new Gallery Name and you'll get this page. This is our empty Image Gallery. Galleries can have many Categories in which you can organise and store Images.

Let's make a new Category by clicking on 'Add a New Category'. A Category is just like a Gallery in that it only has a Name and a Description.
Once you've made a Category and clicked on it you'll get this screen. Once again, the new Image Category is empty, so let's upload some Images.

---
Uploading Images
You can choose to upload either a single Image or many new Images. If you choose to upload many Images an Explorer/Finder window will pop up and you simply need to select all of the Images you want to upload from your computer and click 'Open'.

A window will appear to show you the progress as the Images are uploaded to our server. As each Image is uploaded a little tick will appear at the end of the Image's upload bar.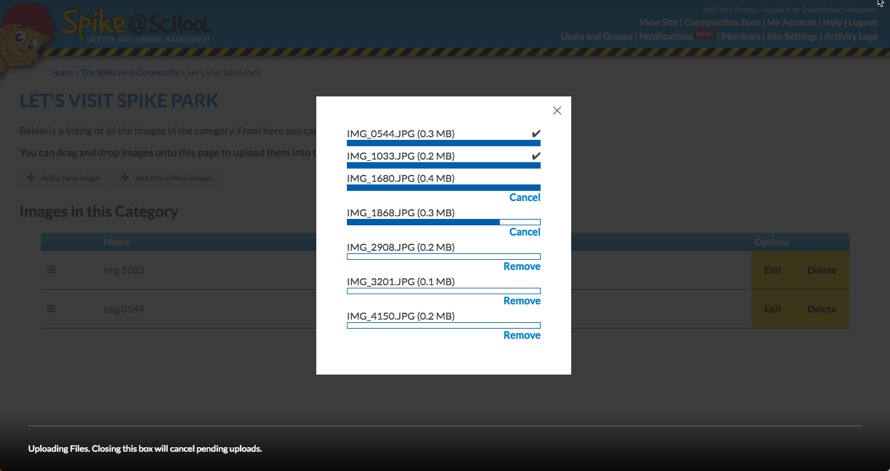 Once the upload is complete the upload window will disappear and now you can see the list of Images in your Category accompanied by thumbnails.
You can re-order the Images however you want by simply clicking on the icon to the left of the thumbnail and dragging it up or down the list. You can also add an optional Name and Description to individual Images by clicking on 'Edit' beside the Image.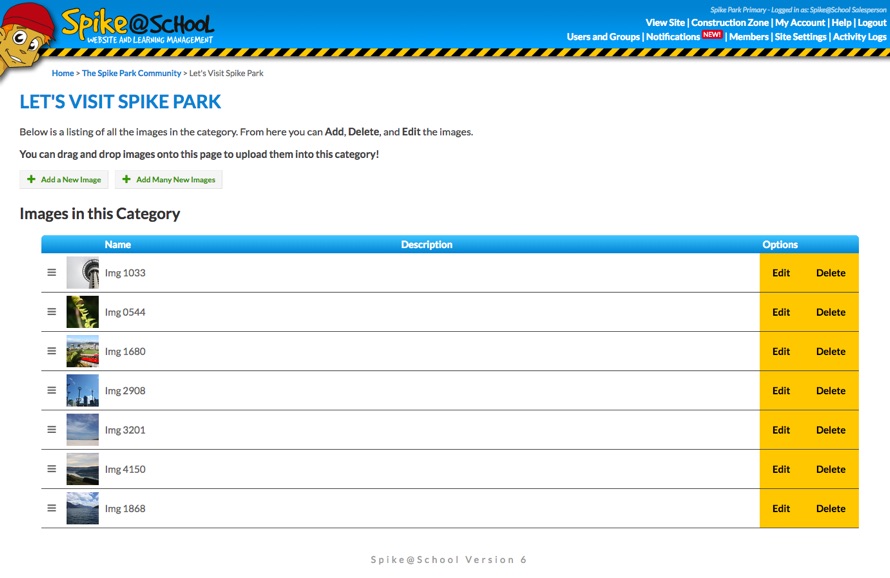 ---
Viewing Your Images
If we log out of the Construction Zone and have a look at the website as a user, we can now browse the Images. Here's the view of the Gallery. Each Category shows a thumbnail of a random Image from within that Category.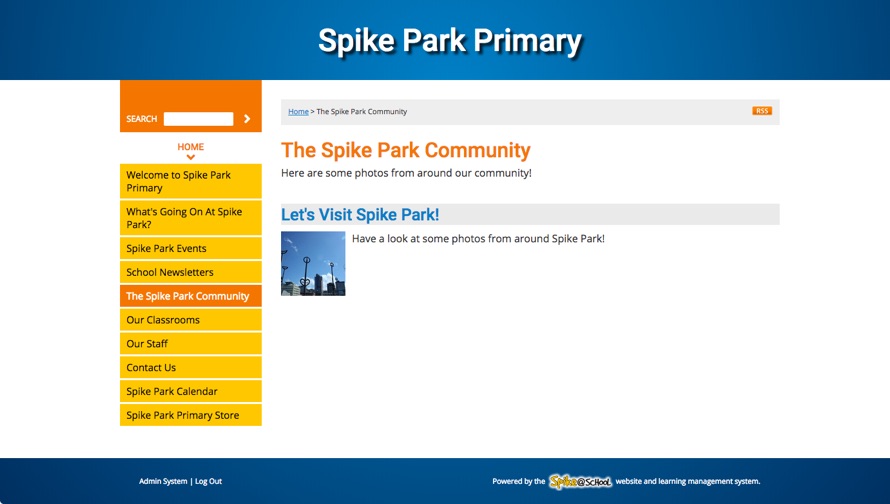 You can then click on a Category to see all of the Images within it. The Images are still a smaller thumbnail view in the Category view but we can see a larger view.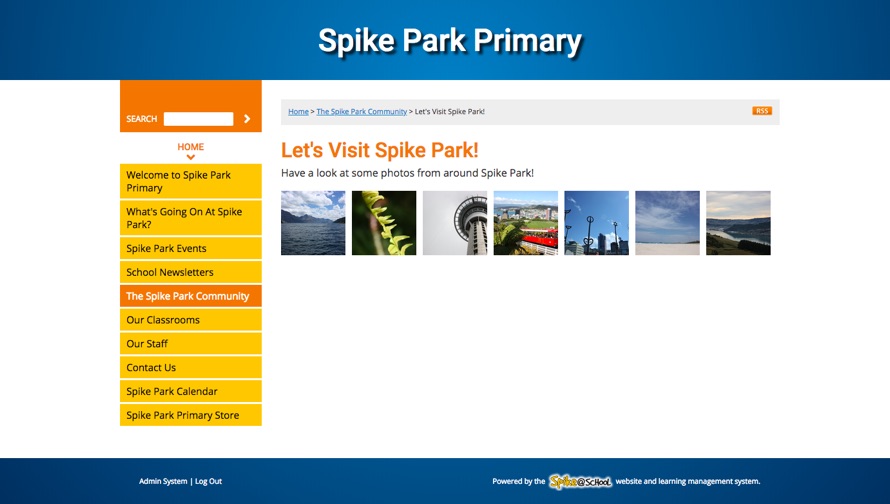 ---
To view a full-sized Image click on it. From here you can browse backwards and forwards through the Images and even watch all the Images in an automatic Slideshow!