We implemented Podcasting in response to customers wanting to publish Audio and Visual content that their classes had made.
Podcasting sounds simple but it's actually really hard if you're trying to write the Feeds manually, that's where we come in. We've made the process very simple.
First you need to select Podcast Series from the 'Add a New' menu in the Construction Zone. You'll get this page: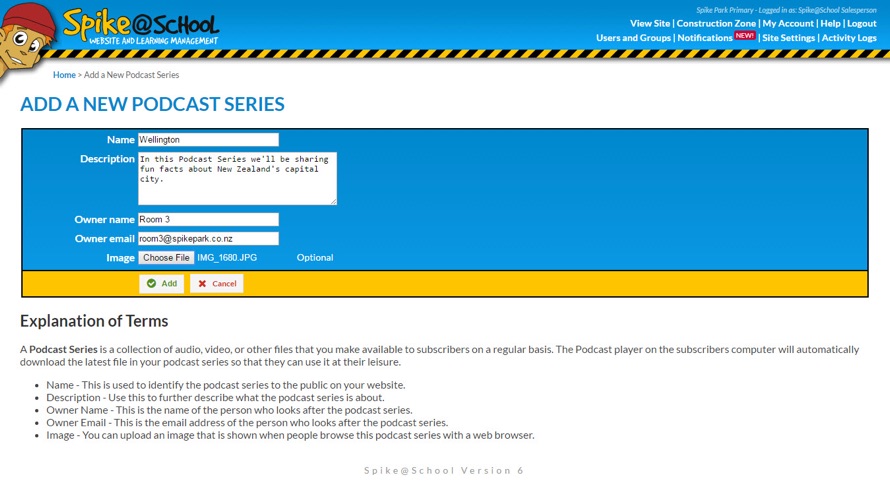 ---
So, what is a Podcast?
A Podcast is basically a collection of Audio or Video Files accompanied by a special File that we call an RSS Feed. This Feed contains information about every File in the collection (like who made it and when it was made) and is able to be read by 'Feed Readers' like iTunes.
The 'Feed Readers' will download the latest File in the Feed so that you can listen to it or watch it later on. It will also regularly check the Feed and if it discovers you've added a new File it will automatically download that File for the user.
Building a Podcast Series
Once you've added a new Podcast Series to your website then you can add a new Episode (or many). Your Episode needs a Name and Description and then you select the File that you want to upload. You can come back here later on to add more when you've finished making them.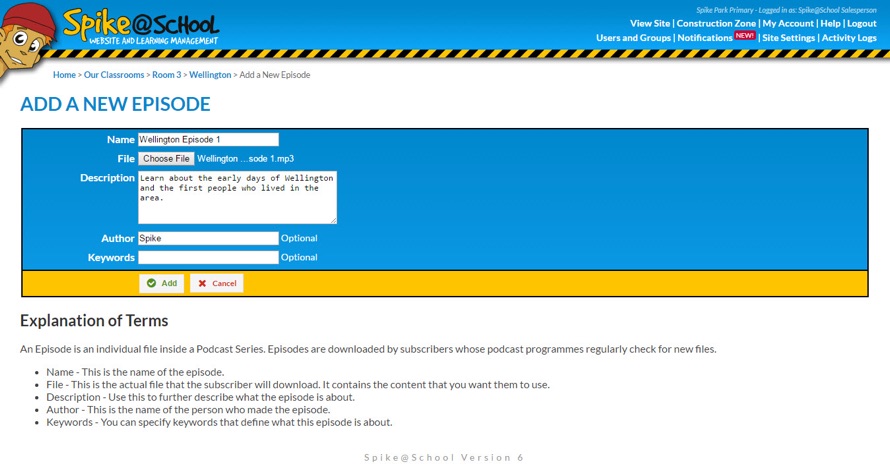 Viewing Your Podcast Series
Once you have at least one Episode you can view your Podcast Series on your site. For those who don't have iTunes (or another Feed Reader), Spike@School allows you to browse the Podcast Series manually.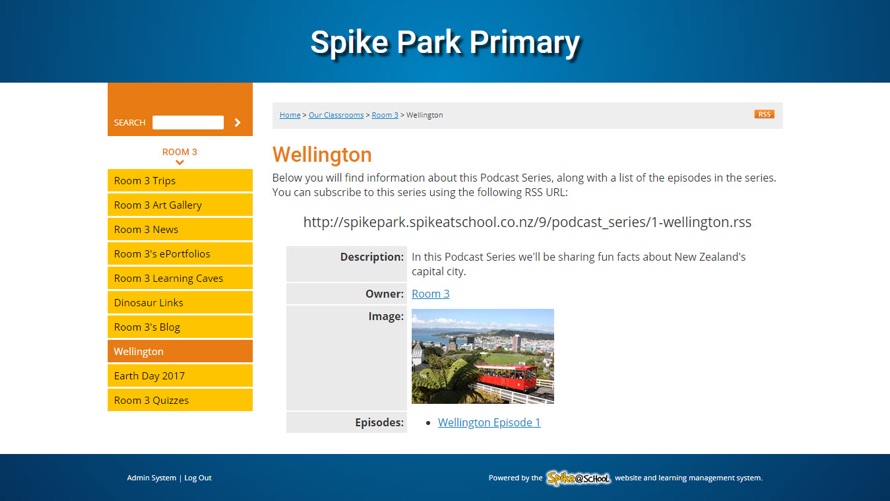 As you can see it's all nice and user-friendly. There is one Episode in our Series. You can click on it to see more info about it and download the File.
Here's what it looks like in an RSS Feed.

To add the Podcast Series to iTunes head to iTunes Connect to set up your account for uploading Podcasts.
What a great way to present your students' work to parents!