Pages are the most versatile module in Spike@School and are a key building block for your website. You'll use these often.
We have heaps of modules to do specific things, but when you encounter a problem that isn't solved by one of our modules, chances are, using a Page will solve it! Adding a Page is a quick and easy way for you to add content to your website.
You can add a new Page by choosing Page from the 'Add a New' menu in the Construction Zone. You'll get this screen: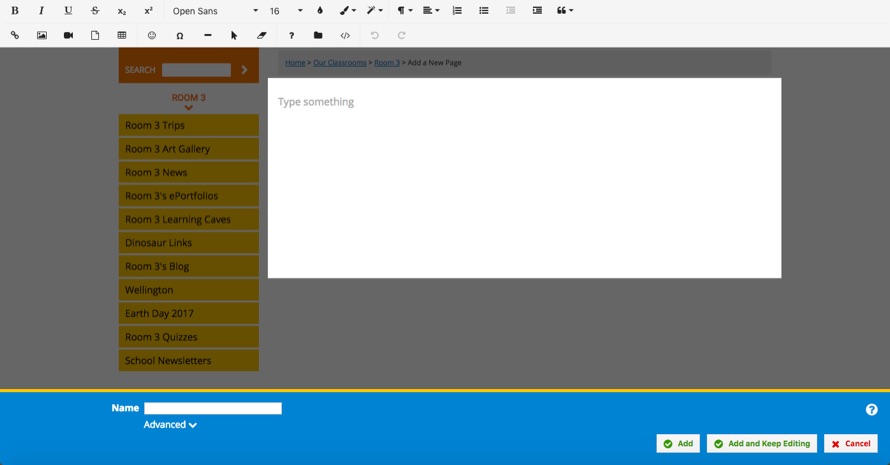 ---
Creating New Pages
We use a great little in-browser HTML (the language of the web) Editor that makes it really easy to format Text and insert Images, Videos, Tables, and Links into a page. It looks and behaves much like Word does.
You can type straight into the Editor and make the Text bold, underline it, center it or create a list - just like in Word. Inserting Images is easy - just click the 'Insert Image' icon on the toolbar and you'll get this screen: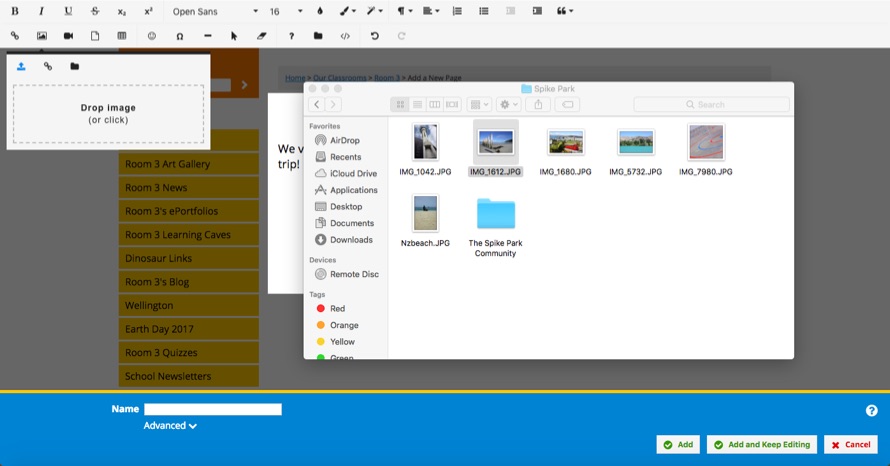 I'd already uploaded some Images to Spike@School. Once they're uploaded you can use them in other Pages too. To insert an Image, just click on its 'Name' and click 'Insert'. You can customise details of the Image, like its alignment, margin and size, before inserting it.
Here's an example of a Page I just created in the Construction Zone.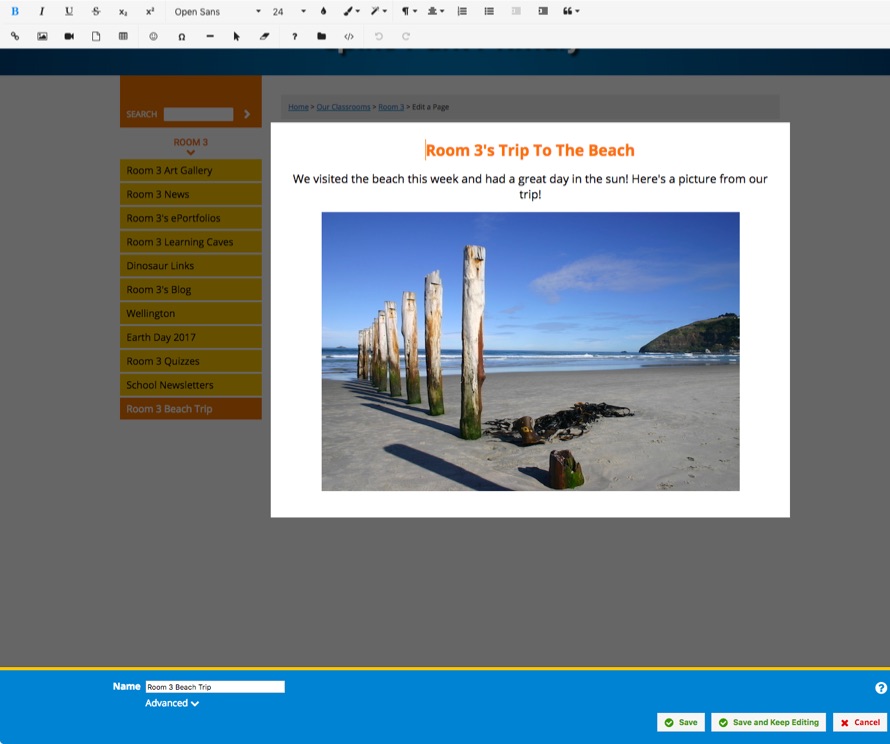 ---
Viewing Your Page
I added some content and then I clicked 'Add'. Now I can visit our site and view our new Page. It all works great because once you've saved your Page, Spike@School automatically builds the index bar and all of the website template stuff for you. You only have to worry about adding the content!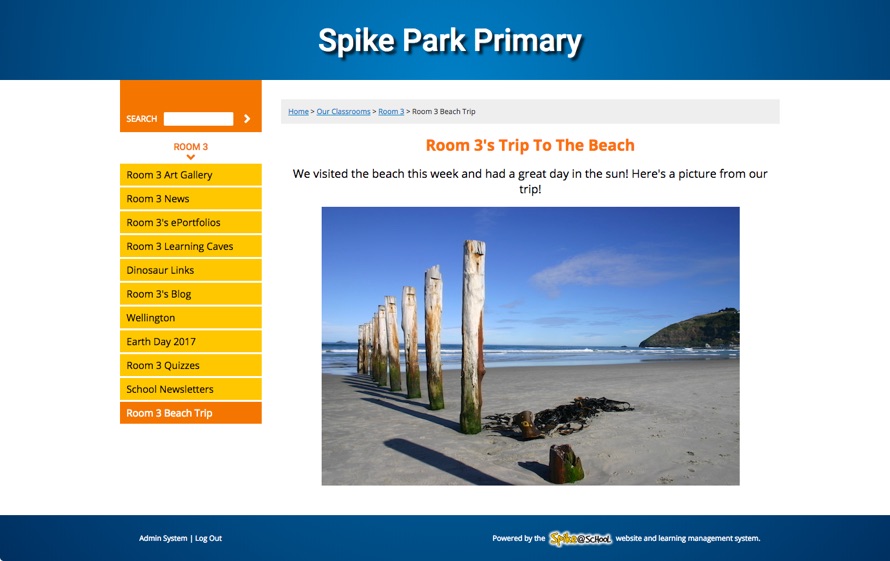 ---
Setting An Editing Password
You can also enter an optional Editing Password for your Page. If you do this and view your Page on the front-end (the public face) of your site you'll see the words 'Edit this Page' at the bottom of the Page.
You can click these words (even when you're not logged into Spike@School) and if you enter the correct Password, you'll be able to edit the Page.
This is great for allowing students to edit some Pages on the site where you might not want to give them full access to the Construction Zone. It's kind of like a restricted Wiki.