A Profile Area is a great place to show off the staff at your school (or other groups of people) and help your community get to know them a little bit better.
You can group them into Categories and order the Categories and Profiles however you like simply by dragging and dropping them in the Construction Zone. There are two different display styles for you to choose between, Thumbnails and List.
Let's add a Profile Area to the site by selecting Profile Area from the 'Add a New' menu: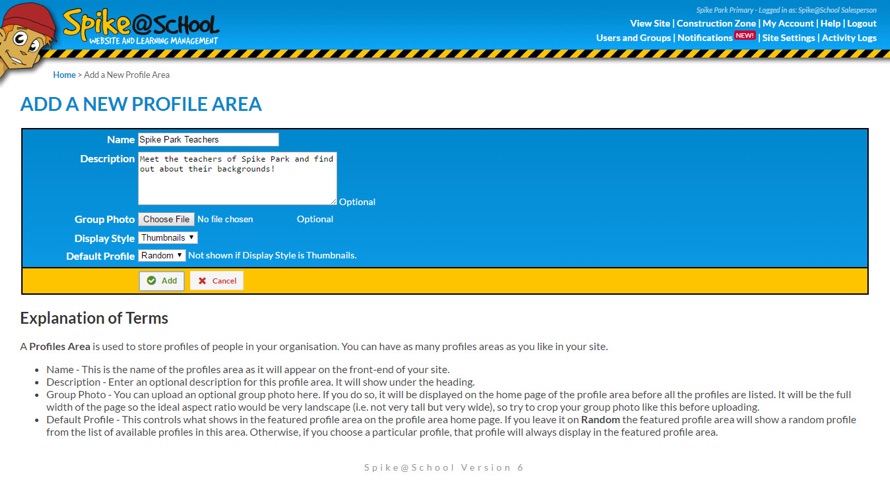 ---
Adding New Categories & Profiles
Once you've added a Profile Area you can click on it and then begin to add Categories. Categories help you group your Profiles into various areas, such as the 'Leadership Team' or 'Junior School Teachers'.
A Category simply needs a Name and Description.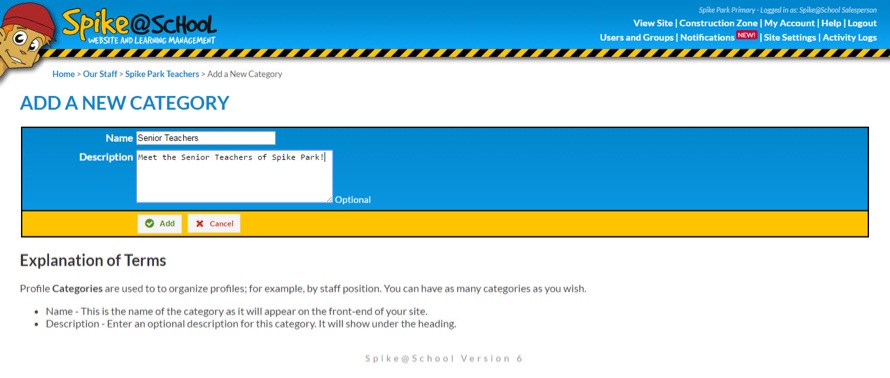 Click on one of the Categories and you'll now be able to add a new Profile.
The only piece of compulsory information is the person's Name. You can also choose to add their Qualifications, Role, Email, General Information, Image and an Audio Message.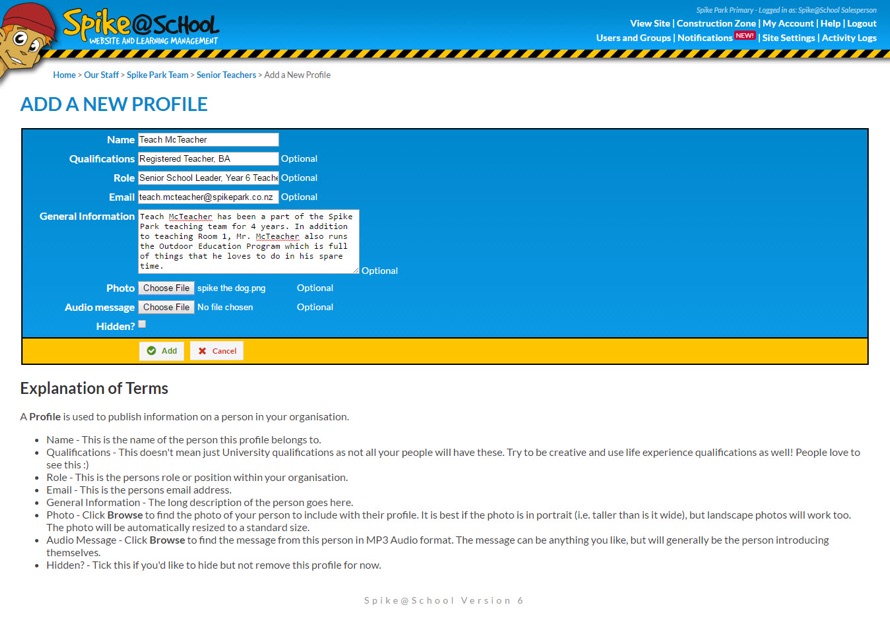 ---
Once you've added your Profiles you can see them on your website.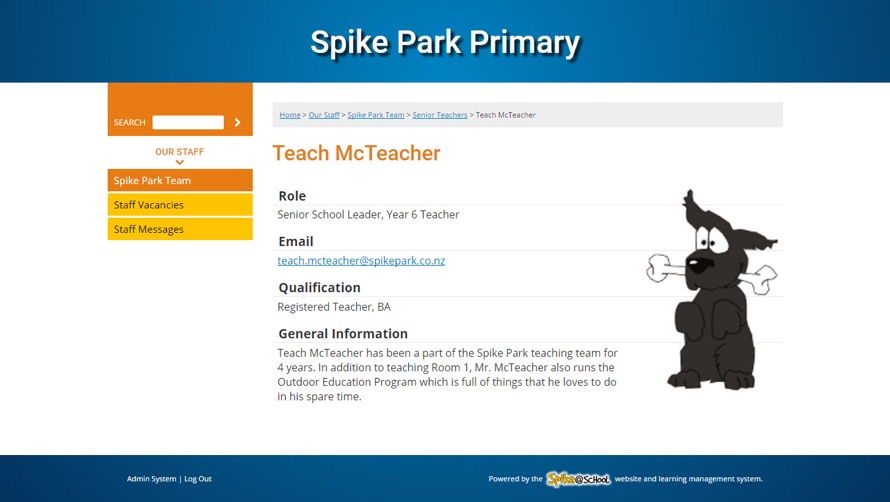 ---
Altering the Display Settings of your Profile Area
When we added our new Profile Area there were two Display Styles to choose from: Thumbnails and List. You can alter this setting at any time by clicking 'Edit' beside the Name of your Profile Area.
If you have selected Thumbnails as your Display Style then the Names will be accompanied by a small thumbnail of the person's Image.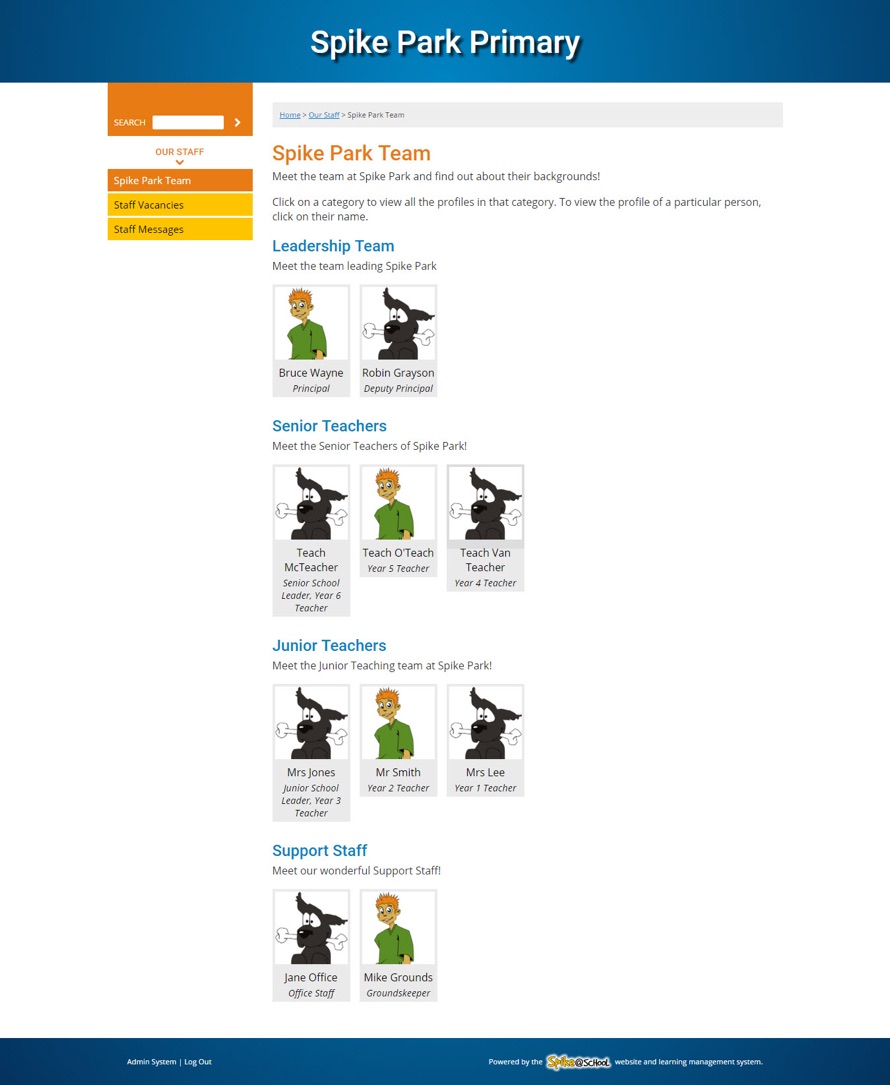 If you have selected List as your Display Style then the Names will appear as a list with a single 'promoted' Profile on display on the right. By default this is just a random Profile, but once you've added a few Profiles to the Profile Area you can choose one to display all of the time. This is good for groups with a natural hierarchy.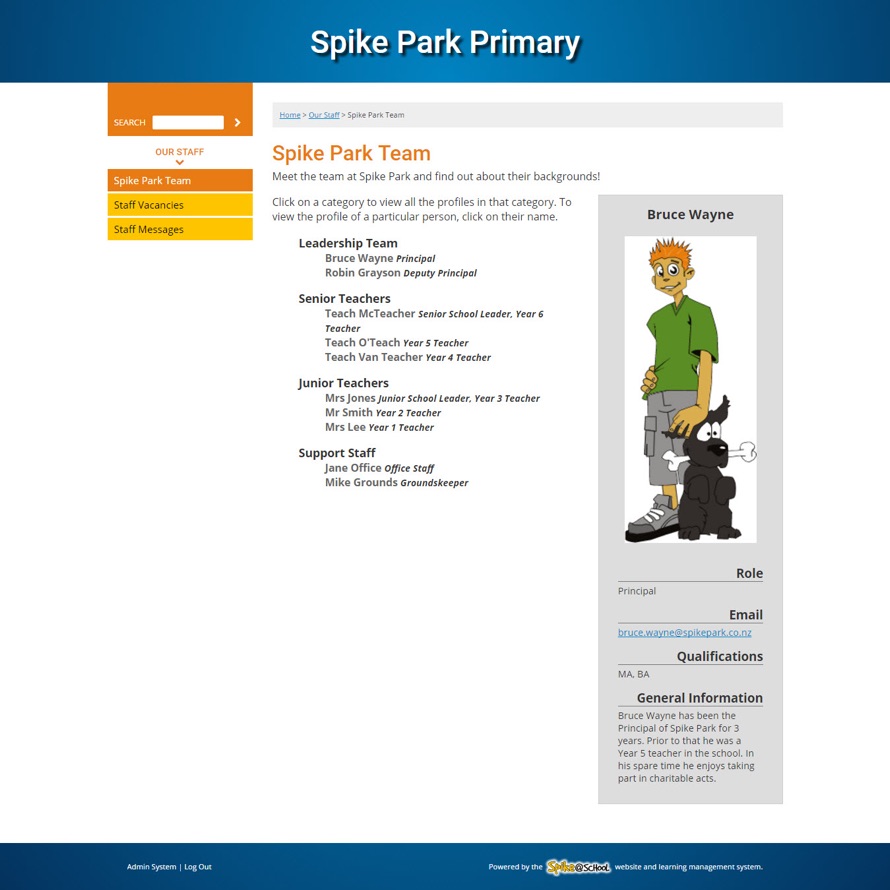 In each Display Style the opening Profile Area page shows all of your Categories and the Names of people in them. You can click on a Category to view all of the Profiles in the Category, or you can just click on a Profile to view it individually.
---
If you want to rearrange the order of how your Categories or individual Profiles are being displayed, simply head to the Construction Zone. Here you can click beside the Category or Profile and drag it into the order that you want.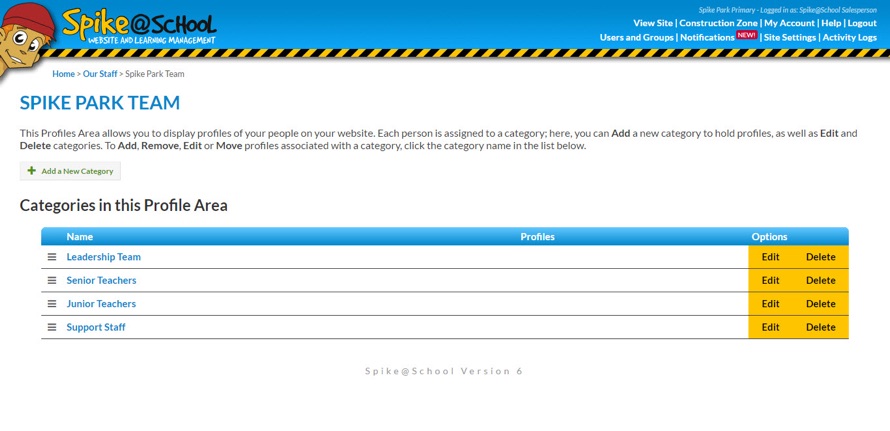 Here's a hint: If your staff don't want their photos on the site, how about getting the kids to draw pictures of the staff and use those instead!