Links can help you find your way around the internet. They're pretty basic things but can also be very powerful in connecting people with the right information fast.
Spike@School has two ways to add Links to the site: a Link, and a Link Set. We'll have a look at how to set both of these up.
This is an example of what your Link Set will look like: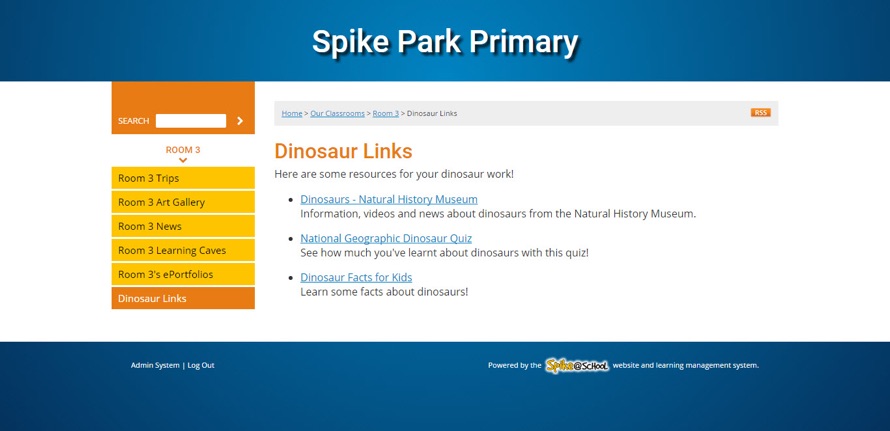 ---
Adding Links
A Link is used when you want to link to another site (or an area within your site) straight from the index bar. For example, you might want to have a Link to your webmail system appear on your index bar. To do this select Link from the 'Add a New' menu in the Construction Zone. You'll get this page: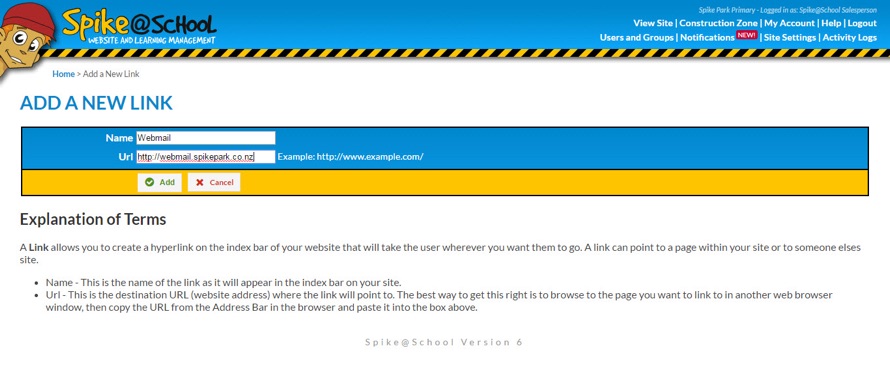 Once you've given the Link a Name and added the URL needed to access the Link, click 'Add'. If we view the front-end of our website, we can see that the link now shows up on our yellow index bar. Clicking on our Link will now redirect us straight to our webmail system.
You can use these to link to anything at all on the internet.

---
Adding Link Sets
A Link Set allows you to group a bunch of related Links together. You can add a Set to any part of your site. For example, teachers could use them to add Links based around a particular subject their class is studying.
Let's first Add a Link Set by selecting Link Set from the 'Add a New' menu in the Construction Zone. You'll get this page: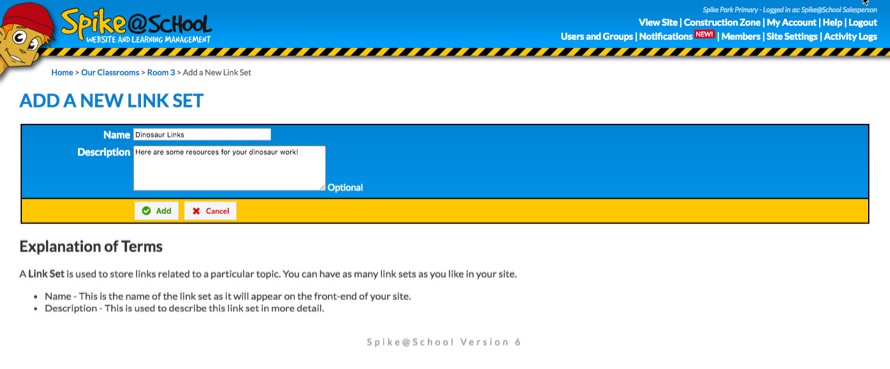 We'll then Add a couple of Links to the Link Set. Give each of your Links a Name and Description and copy & paste a website's URL into the URL field. Once you're finished you'll end up with a Link Set similar to the one pictured in the introduction above.
You can also use a Link Set inside each of our Learning Cave and Staff Zone modules.