Our Calendars are simple but powerful with a number of useful and flexible features.
They provide a great way for you to keep your community informed of what's going on at your school. You can add as many Calendars to your site as you want - you may want school wide Calendars as well as individual class Calendars.
Let's head to the 'Add a New' menu in the Construction Zone and add a new Calendar: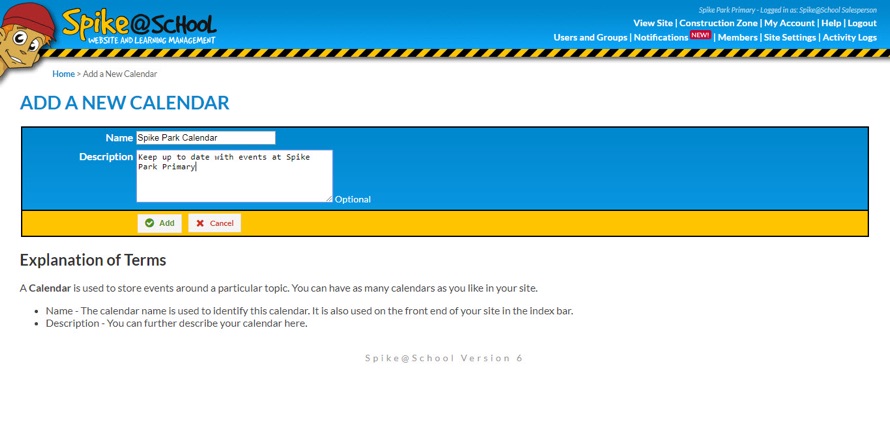 ---
Adding Events to your Calendar
Now if we take a look on our website we can see our new, though empty, Calendar. Next we'll add some Events to the Calendar. A Calendar can have as many Events in it as you want and when you create an Event you can link it into other Calendars in your site to have it show up in those Calendars automatically.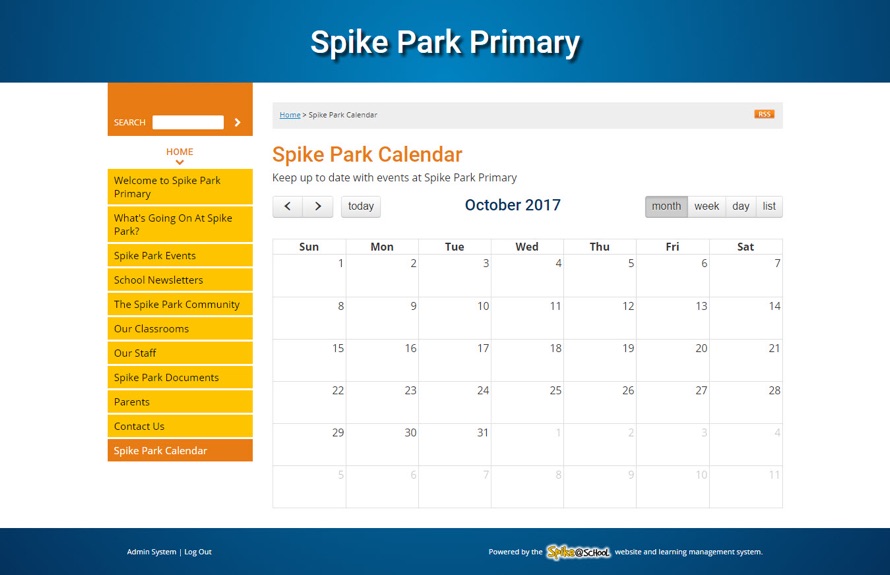 Let's head back to the Calendar in the Construction Zone and click on 'Add a New Event'. You need to give each Event a name and specify the dates, and then you can add any additional information that you choose to.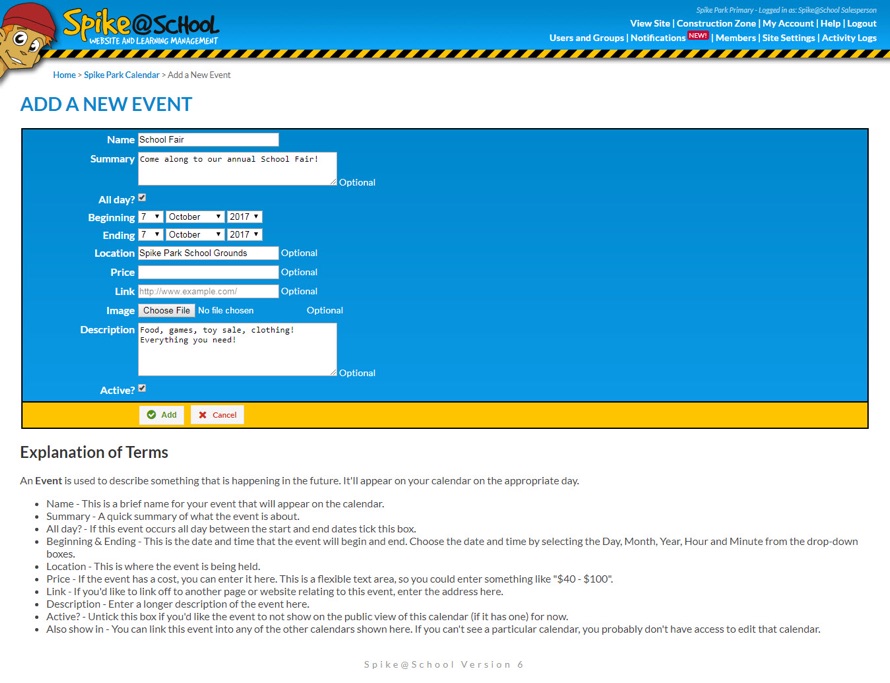 ---
Viewing your Calendar Events
You'll now be able to see the Events in the Calendar on the website. To view the details of the Event you can click on it, or you can view all of the Events in the month, week or day that you're currently looking at.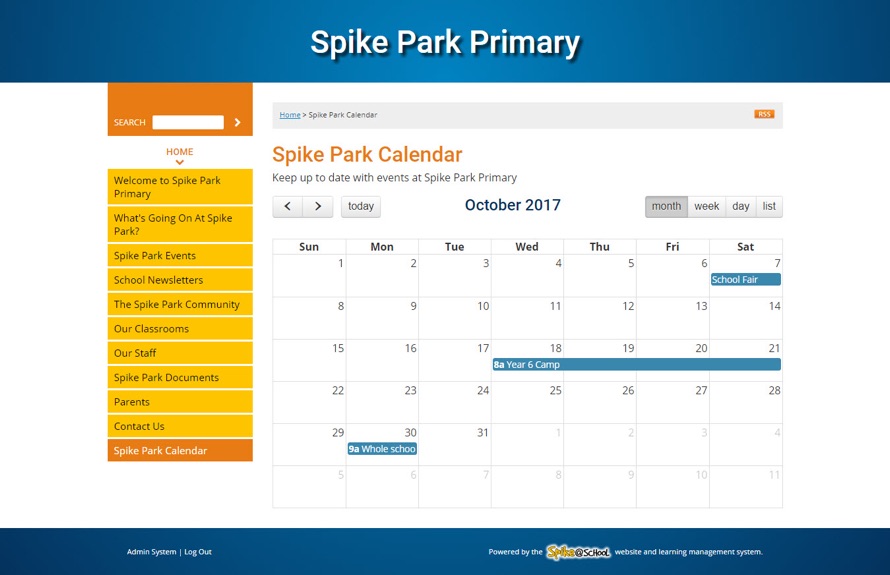 You can also look at a list of Events for the month. This is a nice and easy format to print out every month so you know what's happening at school.