Comment Areas are a very simple module which enable visitors to your site to leave comments and provide feedback.
You can set the Comment Area to automatically approve the comments or, if you want to keep a closer eye on things, you can manually approve each comment before it appears on your website.
Let's select Comment Area from the 'Add a New' menu in the Construction Zone. You'll get this page: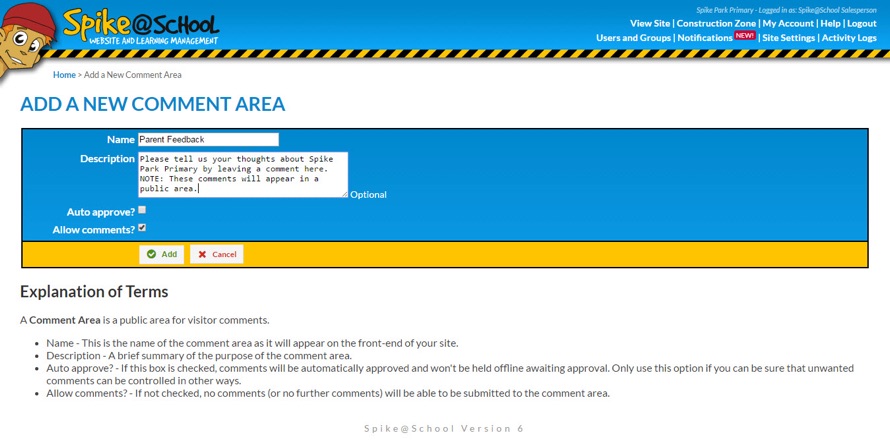 ---
Submitting and Approving Comments
After you've given your new Comment Area a name and description and added it to your site, let's visit the website and add a comment. If Auto Approve is off, once a user submits the comment they'll be given a message telling them that their comment has been submitted for approval.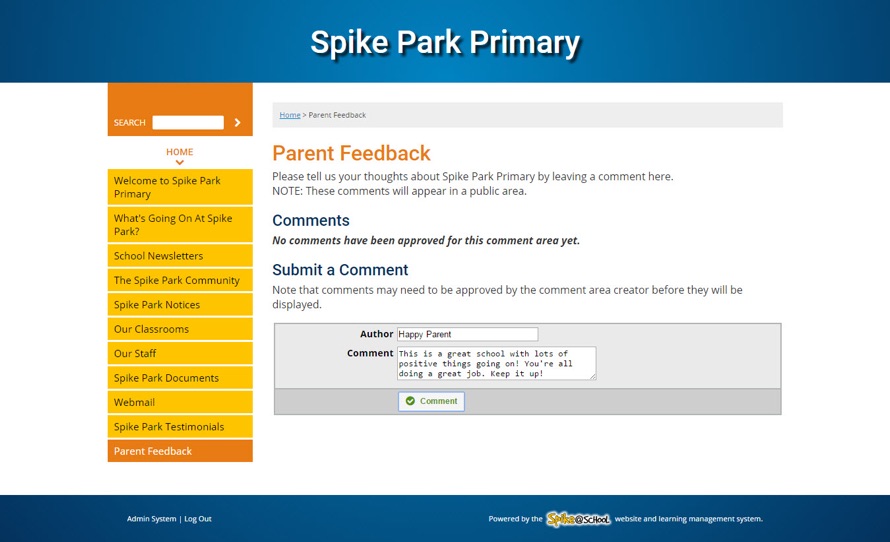 We can then go and approve their comment in the Construction Zone - just click the cross beside the comment to approve it (turn it into a tick). If a Comment Area will be in a public area of your site it's a good idea to use this manual approval setting, just to give you extra control over the content that appears on your website.

---
Now we can view the comment on the website. You can also add Comment Areas to ePortfolios.